Households
Household sizes have generally been declining, especially in the settlements where the decline from 2007 to 2017 has gone from 3.50 persons per households to 3.17 per household. However, households in both towns and settlements in Avannaata Kommunia are still somewhat above the national average.

Pattern of settlement
Avannaata Kommunia is characterized by numerous habitations - a total of four towns and 23 settlements. 70% of the population lives in the towns and most of these in Ilulissat, which account for 43% of the total population of the municipality.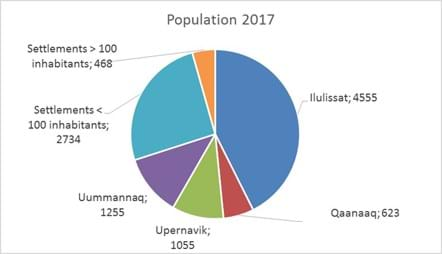 Since 2007, the vast majority of all habitations have experienced a decline in population. Among the towns, only Ilulissat has had growth, while the other towns, and especially Upernavik, have had a decline in the population. Six of the settlements have seen a growth although in several cases has been quite modest.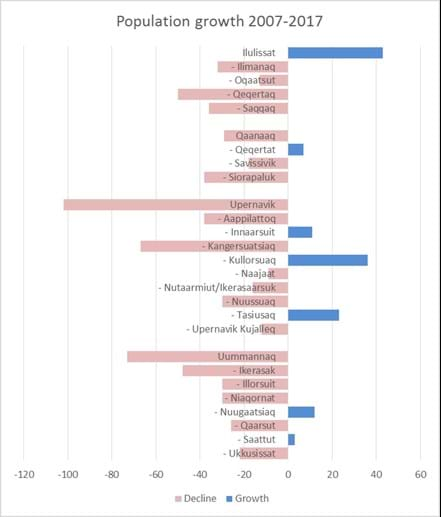 The four districts have all experienced an overall decline in the population. Ilulissat has a large birth surplus but loses many inhabitants due to relocation. Qaanaaq, Upernavik and Uummannaq also have birth surplus, but lose inhabitants due to emigration to other parts of Greenland.